Hepatobiliary Pathology
The Hepatobiliary & Pancreatic Pathology Service provides expert diagnostic interpretations of challenging liver and pancreas cases.
Our service regularly collaborates with the surgeons and hepatologists within the highly-regarded Cleveland Clinic Liver Transplant Program by providing the diagnostic needs for approximately 160 patients who undergo liver transplantation each year.
---
Hepatobiliary Pathology Consultation Services
Second Opinion Consultation  |  Immunohistochemistry  |  Molecular Pathology Testing
Our pathologists diagnose nearly 7,500 liver and pancreas cases every year, which include diverse intraoperative consultations, high-complexity patients, and more than 150 Whipple procedures. Each of our pathologists has expertise in the diagnostic interpretation of medical liver disease and liver transplantation.
A core tenet of our consultation service incorporates histologic features with clinical data for an integrated, highly-informative diagnostic interpretation and report. The in-depth expertise of our staff and their understanding of hepatobiliary and pancreatic pathology translates into consultation reports that are useful, informative, and educational to other pathologists and clinicians, and can be used to safely and effectively guide patient care.
Cleveland Clinic
Liver Transplant Program
Cleveland Clinic's Liver Transplant program has over 30 years of experience and is one of the largest in the nation.
Our expert hepatologists, skilled in diagnosing and treating all forms of liver disease, work hand-in-hand with our surgery team to manage your care through the entire transplantation process.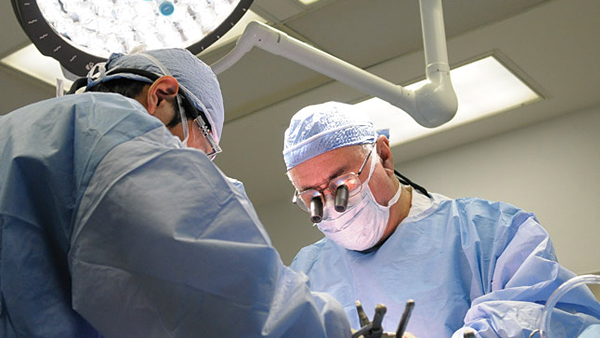 ---
Fast Results
Turnaround for most gastrointestinal pathology cases is within 48 hours.
Expert Consultation
Our staff is available for consultation during any stage of diagnosis or treatment.
Flexible Billing Options
Options include third-party and client billing that can be customized to your needs.
Detailed Reports
Concise, in-depth reports are available for each consultation.
---